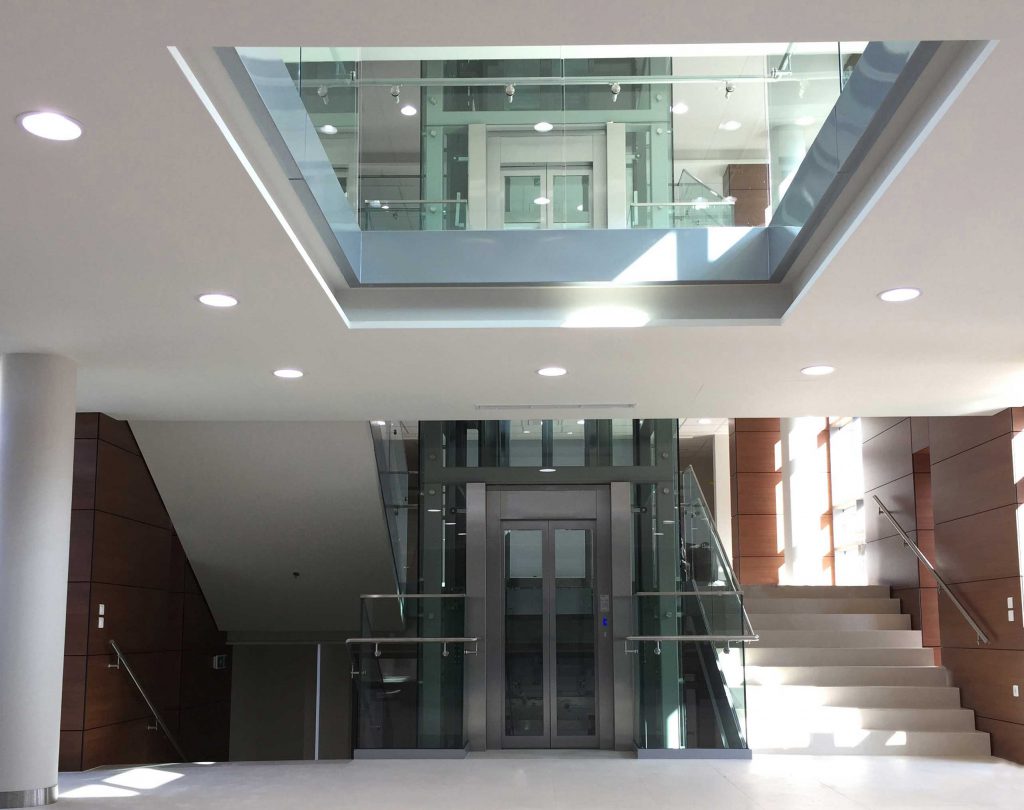 Building Applications
The requirements of modern buildings in high energy efficiency greatly affect the planning of electrical installations and the systems vary as to the form, operation, installation process, and space required. Furthermore, other parameters are taken into account, such as accessibility, functionality, ergonomics, safety, aesthetics, and lowering installation cost.
Dienergia, with many years of experience in the electrical application sector, undertakes the construction and set up of electrical installations in offices, shops, and new residences, while also undertaking the modernisation and energy upgrade of the electrical installations in existing buildings. Each project is dealt with separately and tailored solutions are proposed in order to cover the unique needs of each client.
Dienergia's people have the necessary training to guarantee an excellent technical result, combining high efficiency, savings, and flawless aesthetics. Following work completion clients are provided with technical support and comprehensive after sales service.
Specifically, in building electrical applications dienergia undertakes:
Understanding client needs and informing them
Research and planning of electrical installation
Material supply
Electrical installation construction
Checks and measurements
Supporting users following delivery
Installation maintenance